LAS VEGAS, Jan. 20, 2023 (GLOBE NEWSWIRE) — The team behind the increasingly popular cryptocurrency magazine and toplist hub Crypto Lists (www.cryptolists.com) has added a new section to their site. As of this week, readers have been able to see a list of online casino game developers and the cryptocurrency-accepting casinos that feature their games. Find the new section here: https://www.cryptolists.com/developers/.
A place for players
Created with the potential punter in mind, the page will help players find their favorite developers and where they can go to enjoy their games. Also, they can learn more about the companies and stay updated on their latest releases.
Markus Jalmerot, co-founder of Crypto Lists, noted, "The Crypto Lists team is thrilled to finally have a section with game developers who are linked to all relevant crypto casinos available on the site."
Jalmerot, which has a long and successful history in the traditional iGaming space, continues: "This is another step in our journey to become the premier destination for people looking for the best places to play games online with cryptocurrencies."
All bases covered
The CryptoLists.com page features a huge range of game developers, covering all the different types of games that casino bettors love to play. These include table games like roulette and blackjack, as well as story-based slot games that often draw inspiration from popular movies and television series.
Cryptocurrency bridging and iGaming
The Crypto Lists website is an all-in-one information hub where visitors can learn about the latest coins, blockchain, and Web3 developments. And, as evidenced by recent developments, they have begun to branch out into the burgeoning gambling industry, coming up with a number of crypto casino toplists aimed at giving players a more informed choice.
The site also covers a variety of deposit methods available when funding cryptocurrency exchanges or casinos, aiming to help people find the most convenient solutions for them. Some of these options include eWallets, crypto payment processors, and other third-party intermediaries.
Contact information:
Markus Jalmerot
Chief Editor
[email protected]
+351911065323
Related images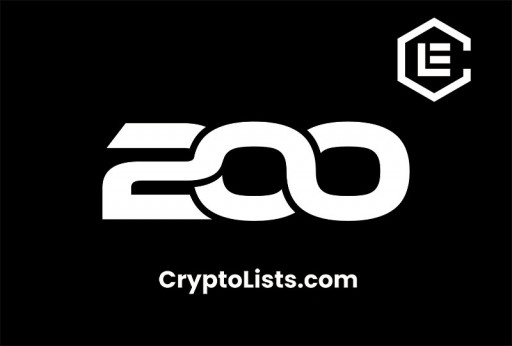 Image 1: Number 200 – CryptoLists.com
Number 200 with the Crypto Lists logo and icon.
This content was published through the news release distribution service at Newswire.com.
Number 200 – CryptoLists.com