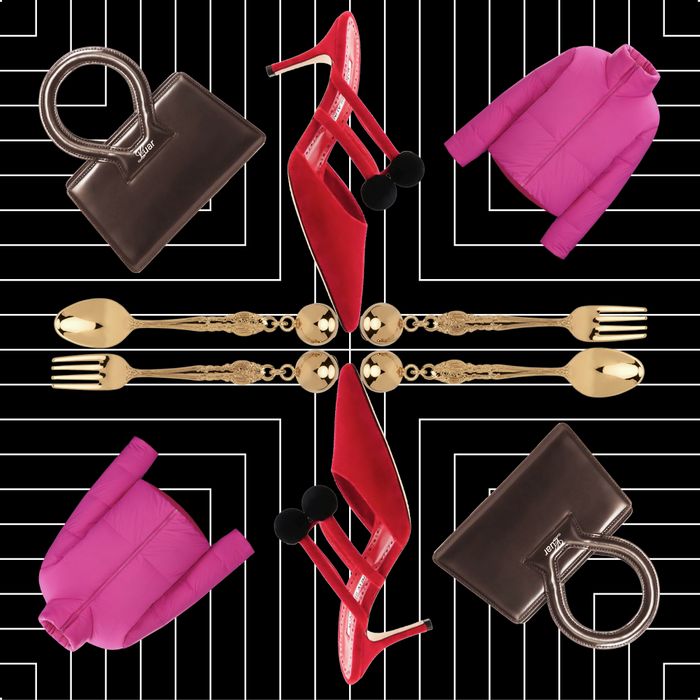 Photo-Illustration: by The Cut; Photo: dealers
For me, the most wonderful time of year happens a few months before it presumably does for everyone else, when gift guide season kicks off. I love making gift guides nearly as long as I read them. (And, of course, buy them.) Really, they're a gift to me, personally. There's something so satisfying about taking every single tab I've opened for an entire year and organizing it in one place. It allows me to take stock of what I like and what I want and then project those feelings onto other people, making all those scrolling hours and dollars spent feel somehow productive and maybe even selfless, right? (Don't answer this.)
The funniest thing about making this particular gift guide was that I could pretend price wasn't a limit. These are gifts to show off on (for oneself and for others) but also gifts to fantasize about. Half the fun of gift guides is just seeing what's out there even if you don't intend to buy anything. Does Hermès make ChapSticks? Has Marc Jacobs brought back those amazing platform heels from Fall 2016? Wait, is that scarf also a purse? The best gift guides bring out the rampaging capitalist in you by offering a few surprises. Below, all the links I clicked this year that got me thinking, Damn, I wish someone would buy it for me.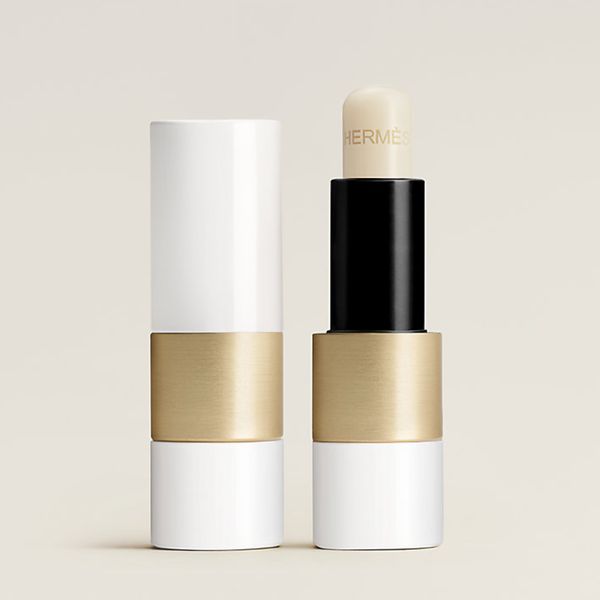 This lip balm is so delicious that I only have to use a little, and that's how I justify the price – it will last a lifetime! And Hermès' opulent packaging instantly cures my winter blues whenever I whip it out.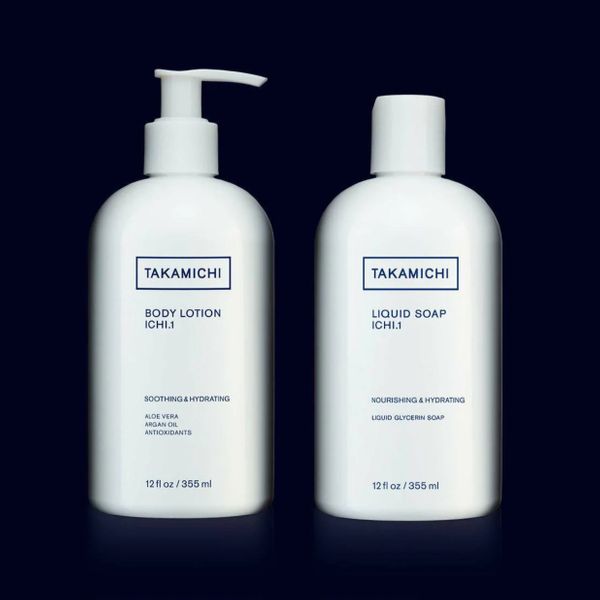 Naturally, after spending the night at Nine Orchard, Dimes Square's swanky new hotel, I stole the soap from the bathroom. It smells amazing. This isn't exactly the same perfume, but it's cheaper than a living room.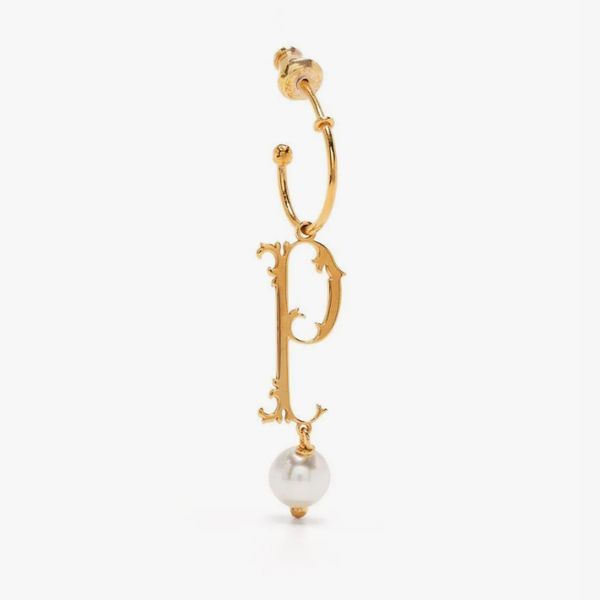 Jewelry is something you want to feel personal and these earrings look like they are a family heirloom. They also help people remember your name.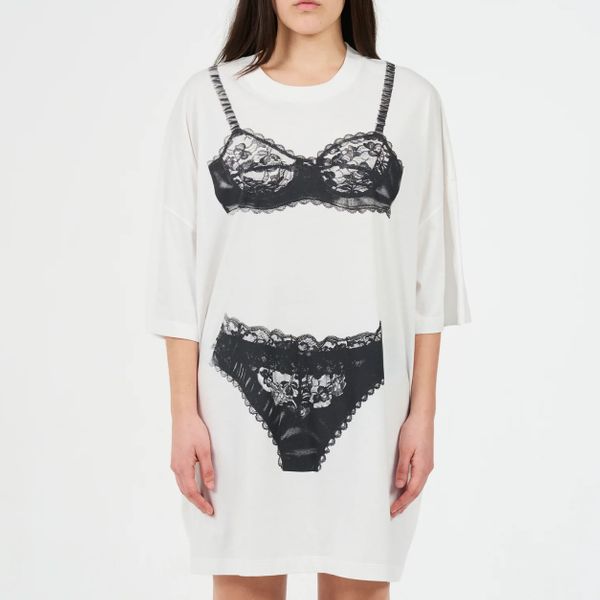 Not safe for Zoom (NSFZ), but someone could get away with it.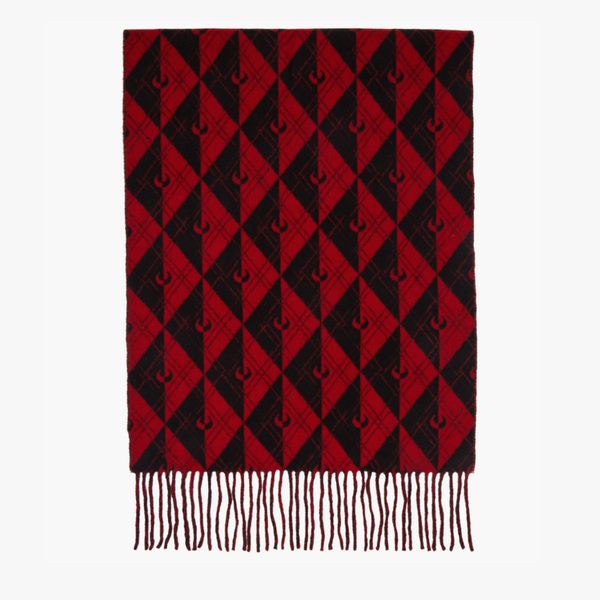 The classic diamond print is updated with Marine Serre's moon logo.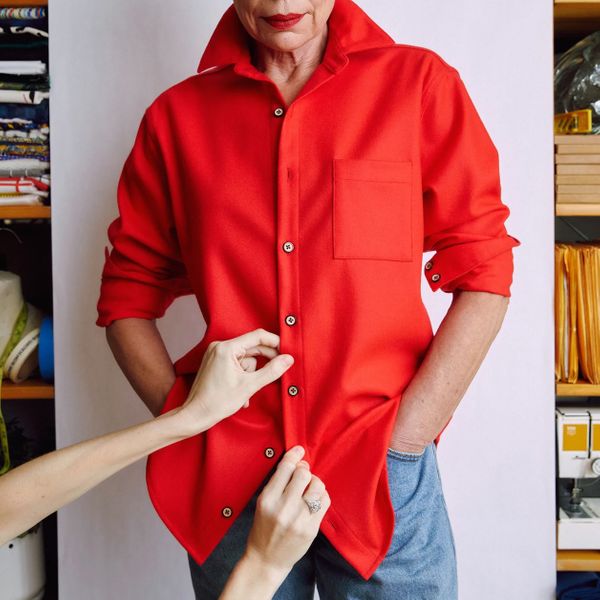 Warm but not the winter lace-ups of this New York brand also warm, and they have an elongated hem which is perfect. They are also made from soft natural merino wool in unique and vibrant colours.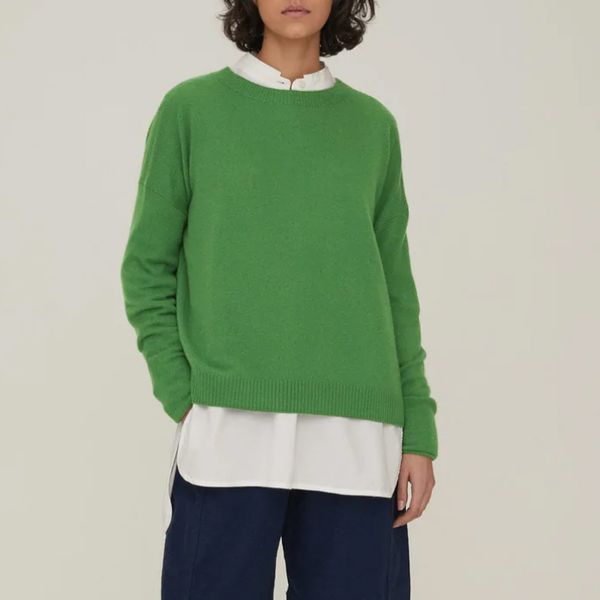 Toast is a Welsh born brand so I trust them for a good cozy sweater. This lush green is reminiscent of the landscape and the silhouette is beautiful and spacious.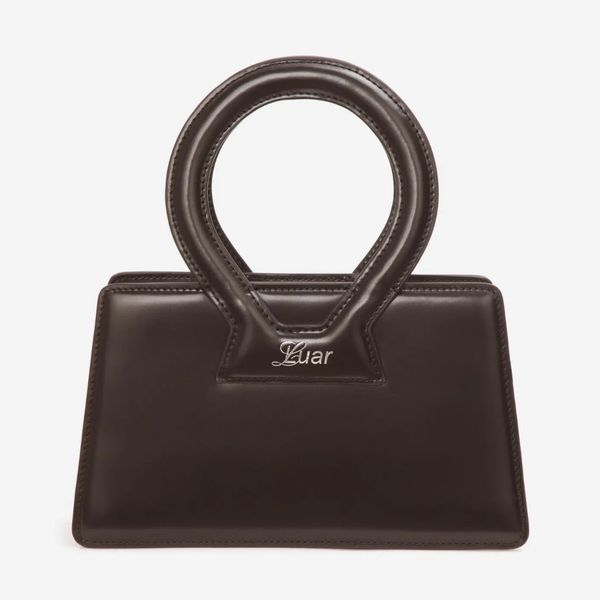 If you got them a Telfar last year, get them a Luar this year. They will be impressed.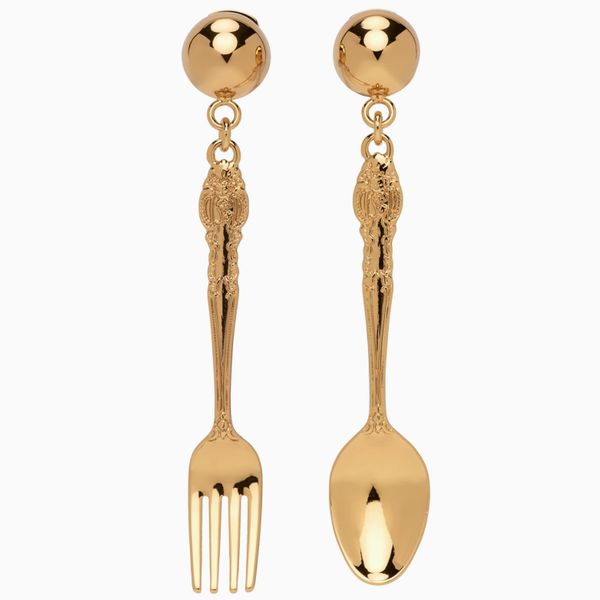 Personally, I'd wear it with the candelabra headpiece that has walked the same runway as these earrings, but I imagine it would be difficult to gift wrap.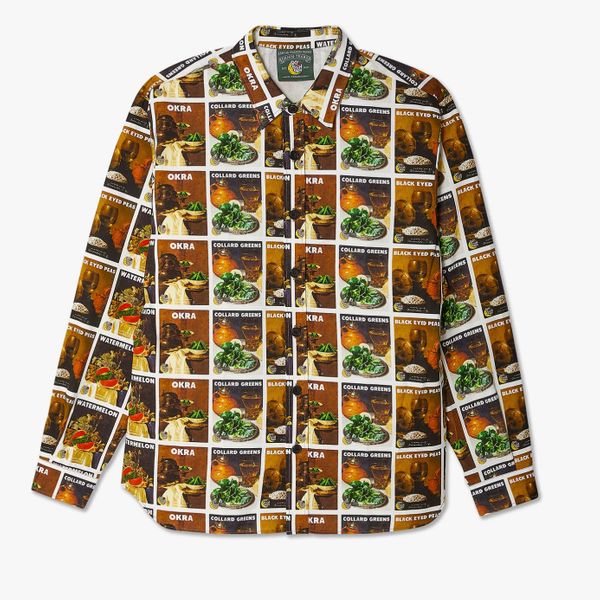 This upstate non-profit farm, run by artists Dan Colen and Daphne Seybold, partners with very cool workwear as well as providing fresh food to New Yorkers. The last one is with Tremaine Emory and will make you hungry.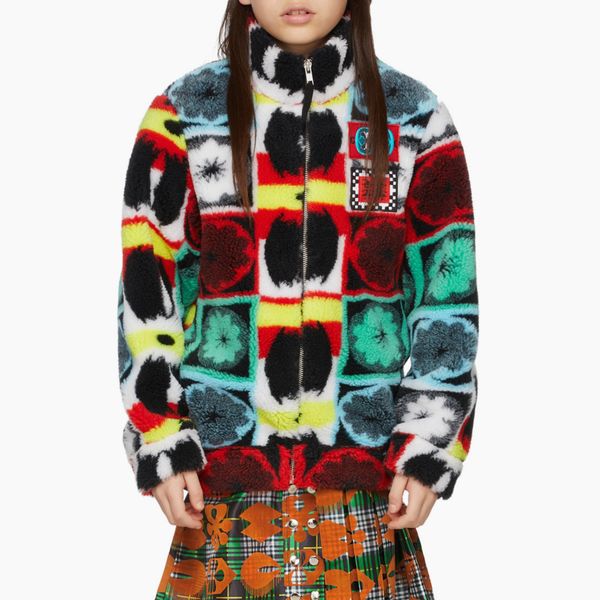 The adult version might be out of budget, but you can get one for the coolest 5-year-old on the planet for less.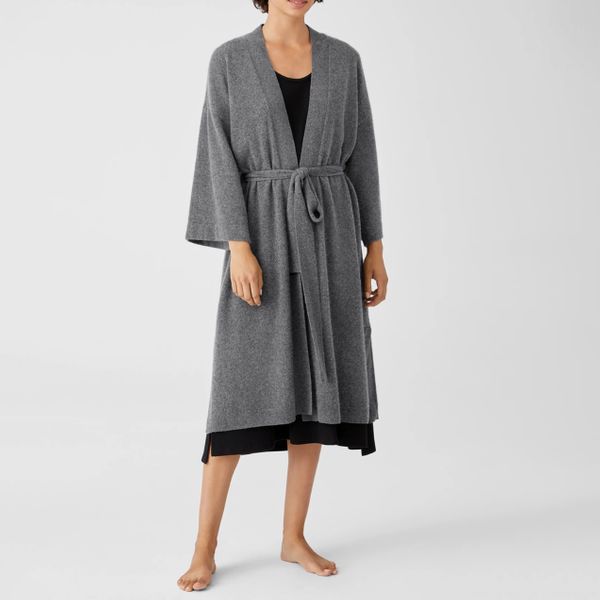 I suggest this as a gift every single year because I wear it every single day and it makes me feel like a million bucks.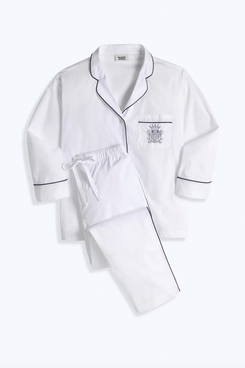 Instead of booking a room this winter, spend that money on some luxurious pajamas. So, it's like you're having a year-round staycation.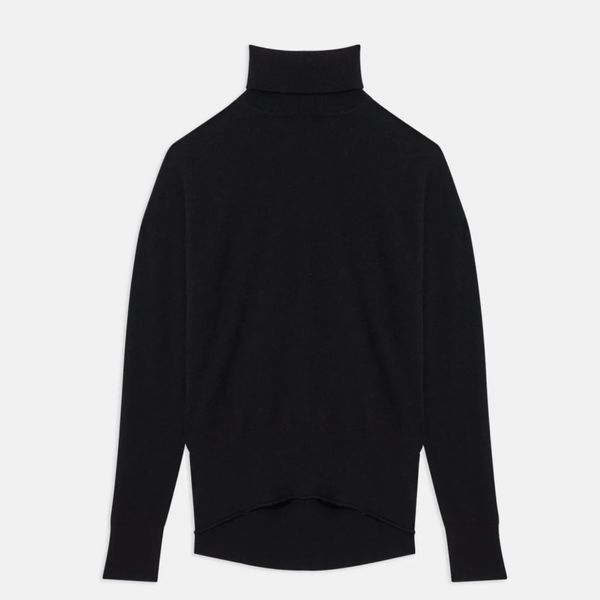 Now I'm a Muji turtleneck evangelist, but if you want to give something more luxurious, I really like the cut of this Theory sweater, and it's super soft. Sometimes the high practical gifts are the most appreciated.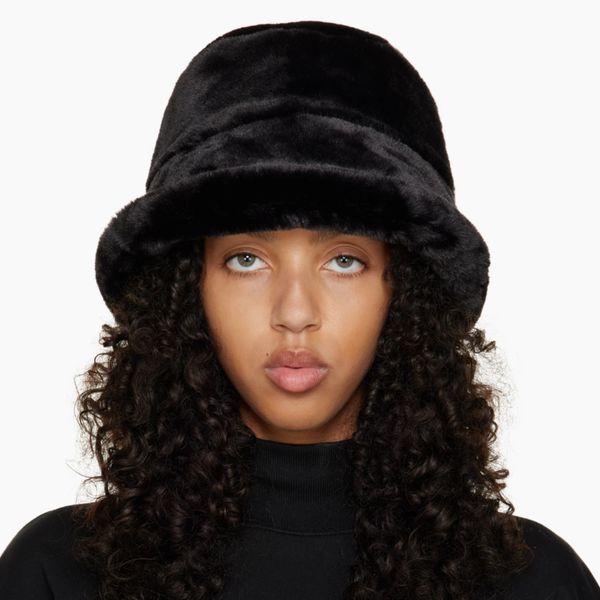 Hat hair for curly people is really not pretty. This one is warm and fuzzy, and won't squash those perfect curls.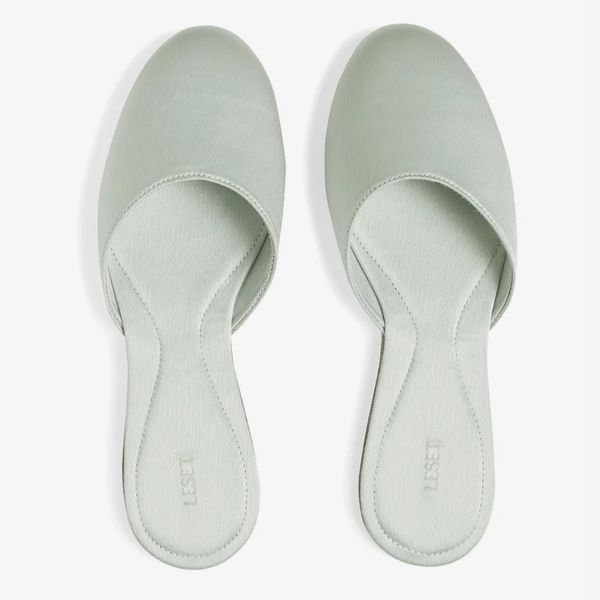 Leset is a go-to for evening styles you want to wear to a night out, and the brand just dropped elegant footwear to pair with your sleek black satin hostess pants.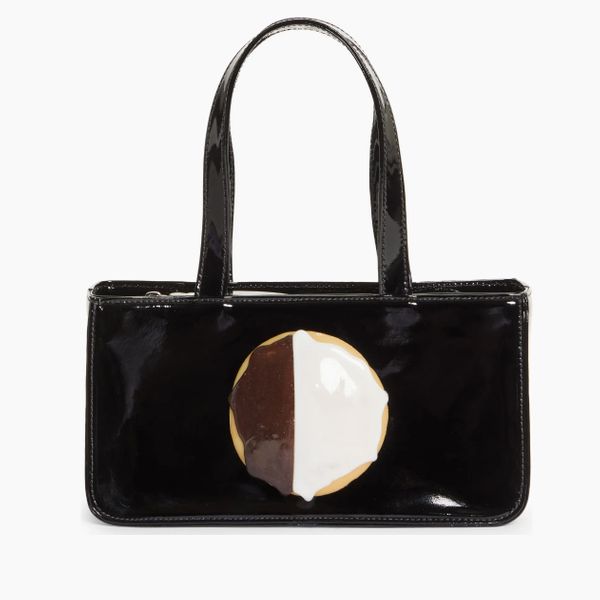 Make their mouth water over this realistic looking cookie and maybe they'll change their mind and go back. (Even they probably can't get away with carrying a bag like that anywhere else.)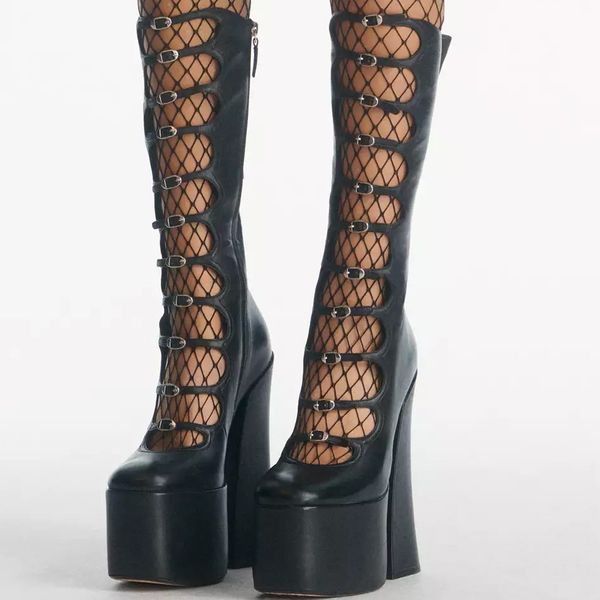 I've been wanting a pair of these boots ever since they walked the Marc Jacobs Fall 2016 runway and I can't believe they're finally back and not sold out yet. So run, don't walk, if you know someone with a similar obsession. (Although be careful if you wear these.)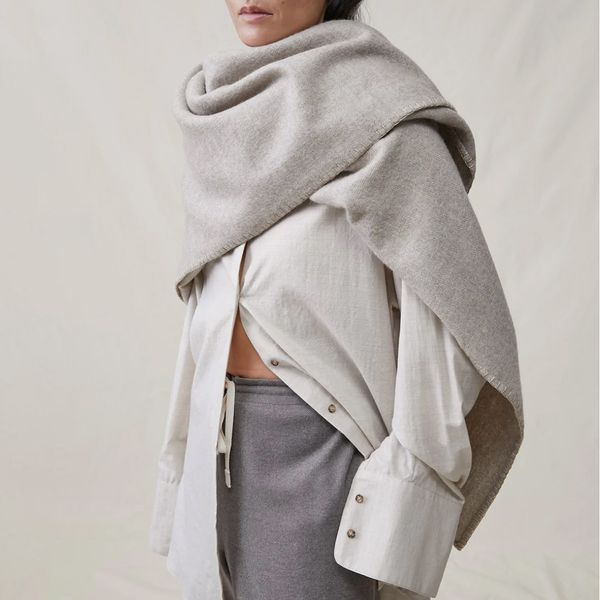 Everyone can appreciate a super soft alpaca scarf, but as a Taurus, or someone perpetually looking for the ultimate in comfort, I think if I wrapped myself in this one, which is designed to be wrapped multiple times, I might never take it off.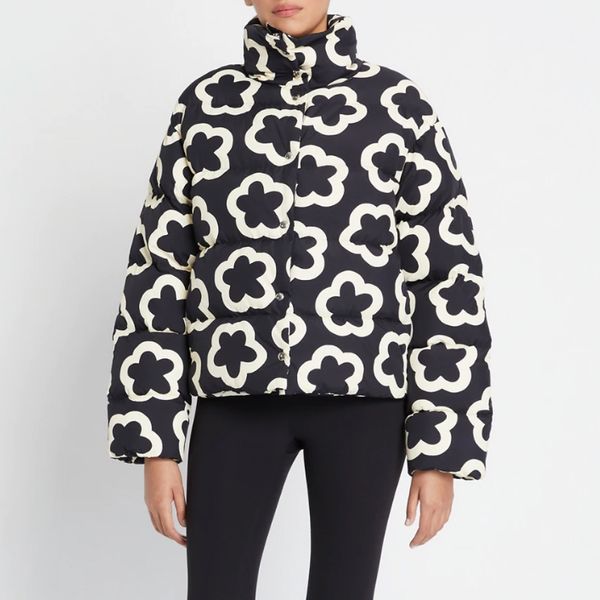 Look, the North Face is great, but why not try a fun print for once?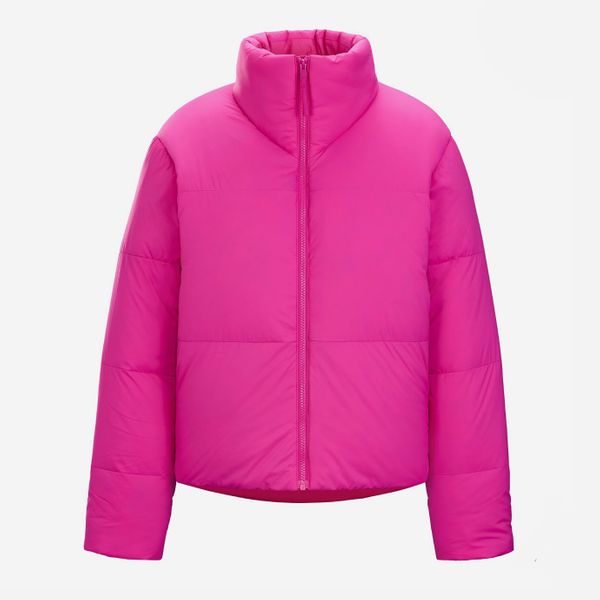 This puffer fish will do it in reality it keeps you warm, and comes in a color that no one else on the subway will have.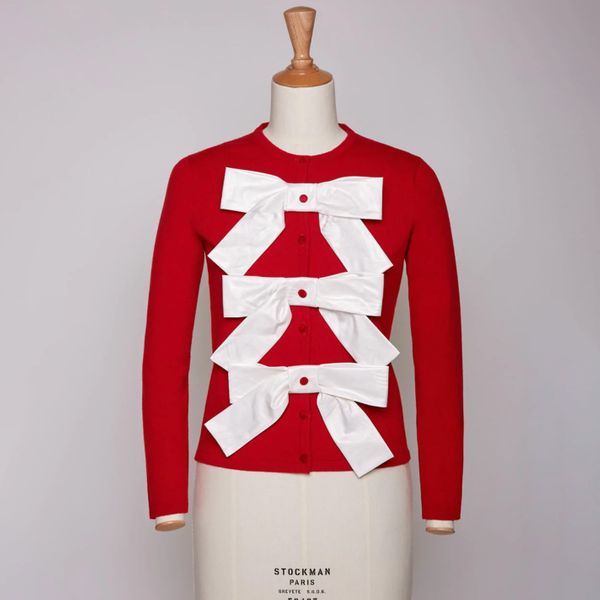 Two quirky brands join forces for a truly delightful knitwear collaboration.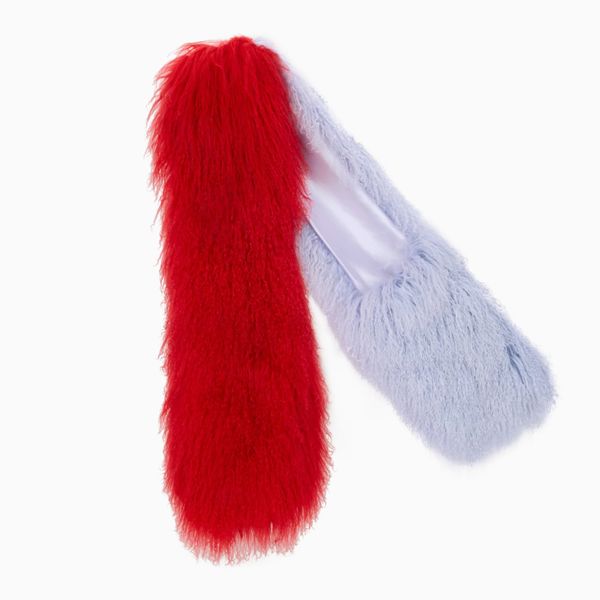 This "look at me" accessory has hidden zippered pockets that conveniently fit your phone so you can be hands-free.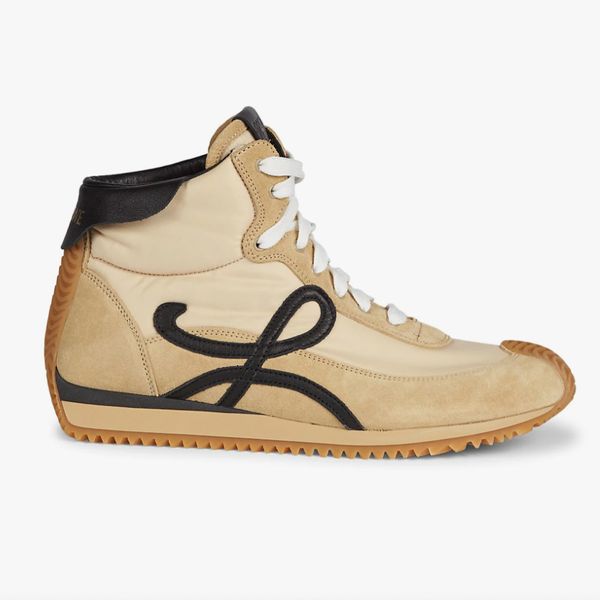 Every "fashion person" I know has them and they always make me jealous. They certainly aren't part of the "ugly sneaker" trend, but they aren't boring either.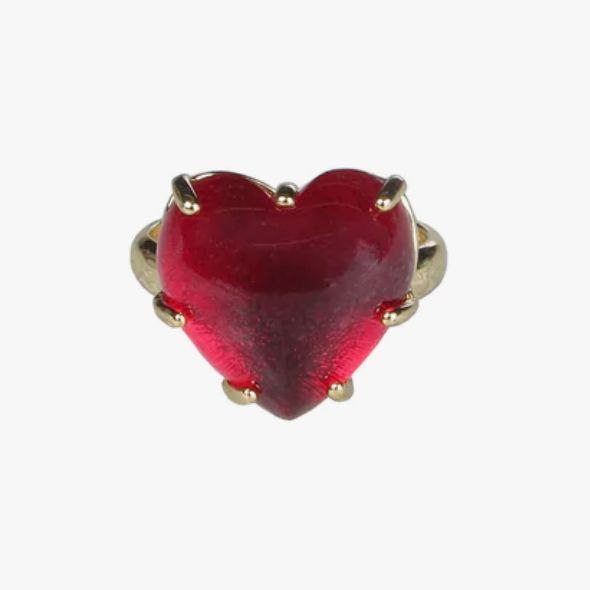 Heart-shaped accessories are everywhere this season and this ring is especially sweet. Do I want to eat it?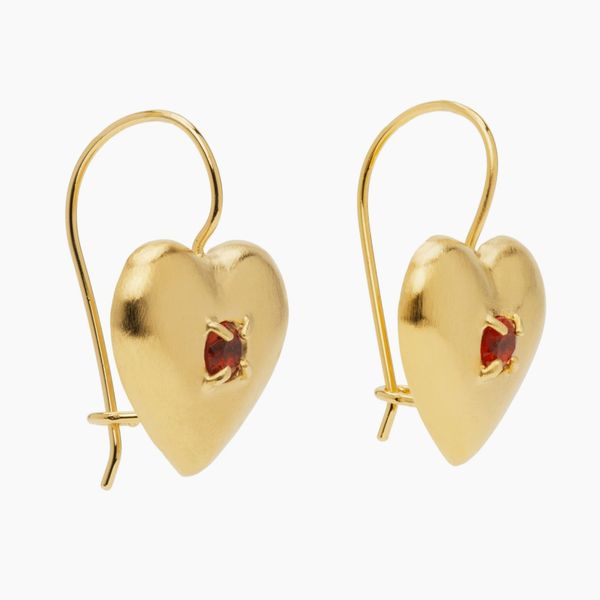 I appreciate how these are a bit hit and miss, like all relationships!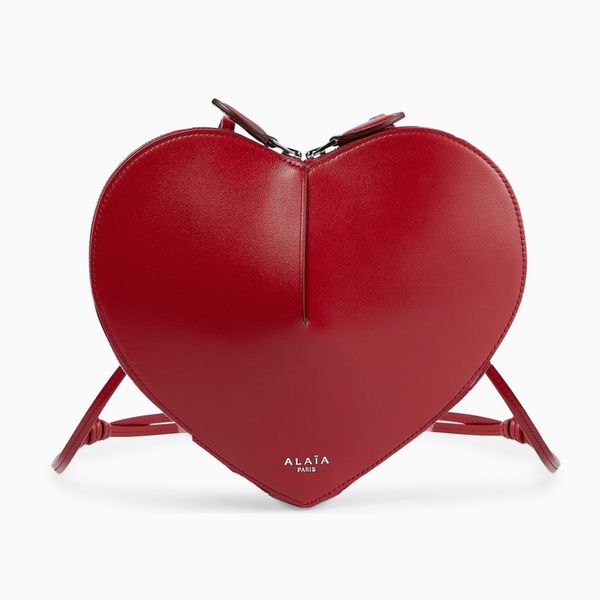 More hearts! If you buy this for them, they will literally love you forever.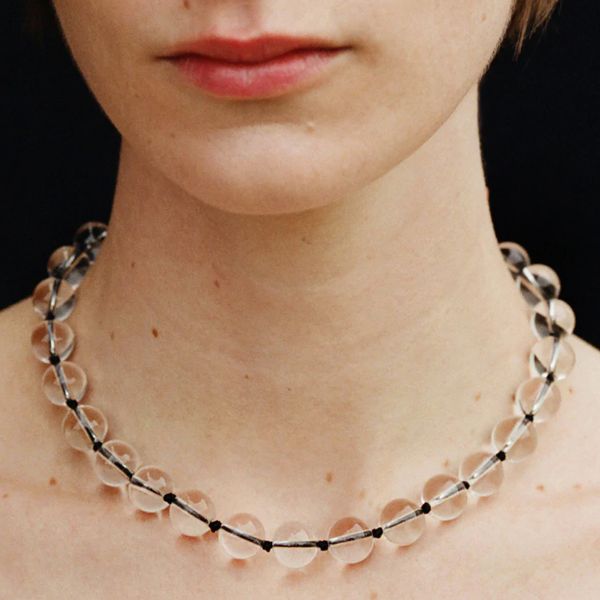 Sophie Buhai's natural looking pearl necklace has been super trendy this year, but I like this one best for everyday wear. It is still a timeless classic.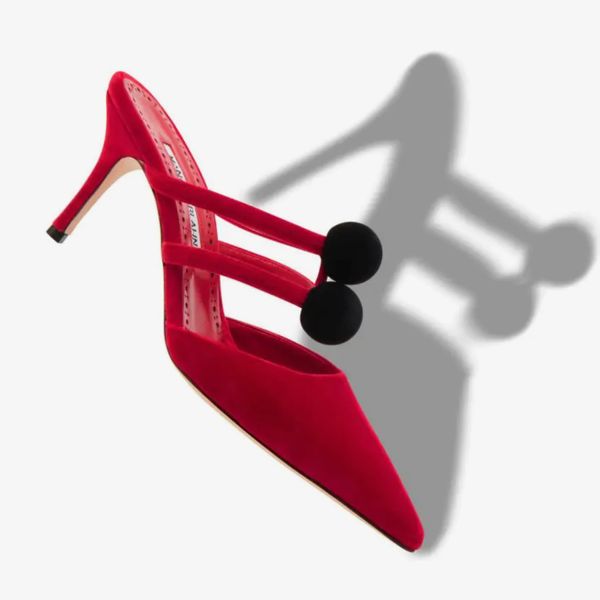 I'm pretty sure if Carrie were attacked again, she'd risk everything to keep these, too.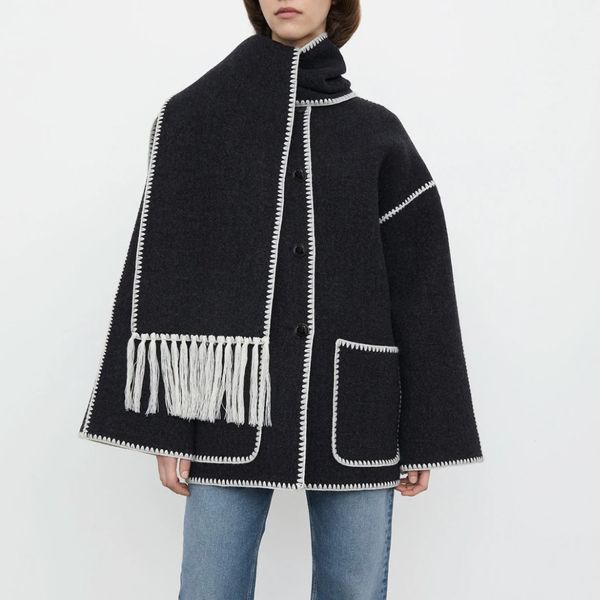 Good luck trying to find the trendiest coat of the season – and beware of fakes! But if you do, you'll be the hero of the holidays.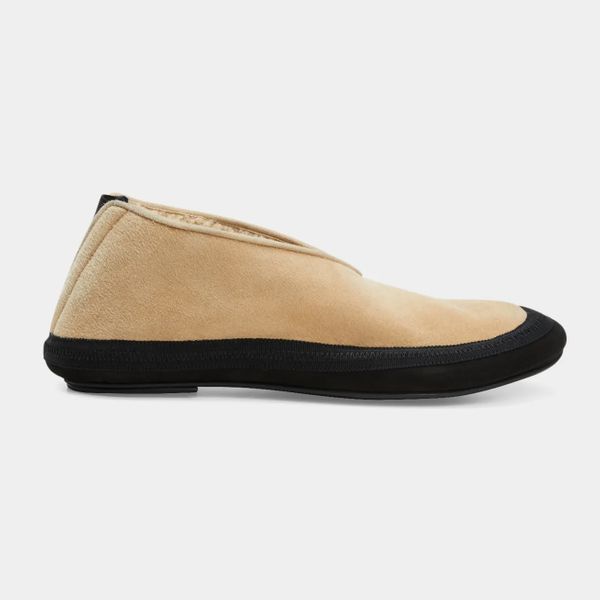 Nothing says luxury like a $970 pair of shoes that are basically slippers.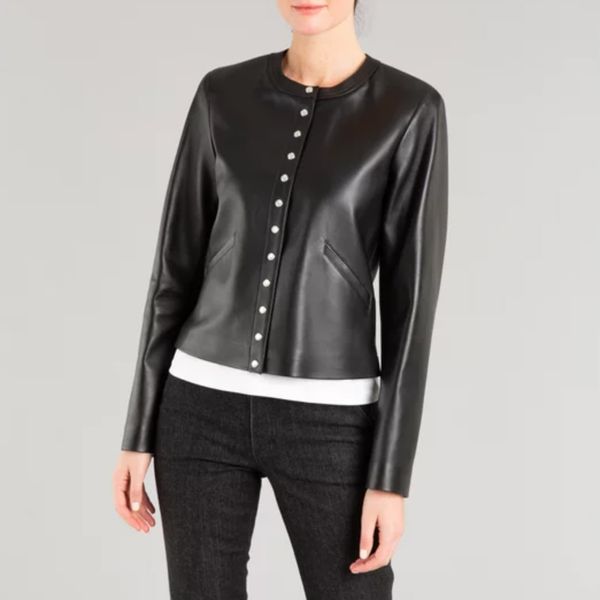 The leather version of the classic Agnès B. snap cardigan is the holy grail for a certain group of downtown shoppers. The good news is that they only get better with age, so this gift is thinking long term.
To hear more from the Cut Shop team, follow us on Instagram And Chirpingwhere we share our best finds, favorite style hacks and more.