Based on author Gene Luen Yang's genre graphic novel of the same name, the TV series Chinese born in America combines the Asian American experience with Chinese folklore. The coming-of-age story follows Jin, an average teenager who transfers to a predominantly white school. As he struggles to adjust, Jin begins to learn what it means to be a child of immigrants and the importance of self-discovery.
Soon enough, Jin is assigned to drive around Wei-Chen, a new student from Taiwan. Despite Jin's reluctance to bond with this new classmate, the two develop a deep friendship. Apparently, Wei-Chen is the son of the Monkey King, a legendary Chinese figure of immense supernatural power. Ultimately, Jin's mundane world collides with the impossible as he is unknowingly drawn into a battle between mythological gods. Yang and executive producer Kelvin Yu recently spoke with CBR about the graphic novel adaptation and update, cultural themes, and the fact that Simu Liu will almost join the series.
RELATED: How American-born Chinese equate the immigrant child's experience to superheroes
CBR: Chinese born in America it came out in 2006. What about those themes, characters and world that still remain relevant today?
Gene Luen Yang: This is a great question because the show is actually set now, set in the 1920s. The book is loosely set in the 1990s. We had a conversation about what's the same and what's different about the Asian-American experience. I think being an Asian American is still like living between worlds. It still feels like we are caught between two different sets of cultural expectations, sometimes between two different languages ​​and sometimes even between two different names. When I was growing up, I had one name at school and another at home. Today's children who are immigrant children, it is still quite common. That was kind of the core that the whole show was built on.
Kelvin, the graphic novel portrayed this story beautifully. What about television is such a great medium to once again tell the story?
Kelvin Yu: This is a fascinating question to ask right now because what it means to watch television right now is not what it meant to watch television five years ago or 10 years ago. In a way, this is such an important and wonderful piece of literature that you could have adapted it in 2007. You could have adapted it in 2012. We are very lucky to be adapting it right now. I think the audience is smart. The public wants you to break their expectations. They are tuning in to the things they are talking about.
When we first developed it years ago, Disney+ didn't even exist. Ke Huy Quan didn't even act. All of these planets are aligned in some way. Show how Fresh off the boat and movies like Crazy Rich Asians And Shang-Chi they're greasing the rails for us to really hit the gas and do our best. Then, on top of that, I think a guy going through teenage issues but also racial issues, it could be a lot more complicated and nuanced than it was 20, 30 years ago. This is to our advantage because stories can be that [much] more interesting and exciting. We don't have to tell the same story over and over again. We can tell new stories.
The graphic novel told three different stories and it all came together in the end. All tied together. How did you adapt it for the narrative of the series? Have you kept the same type of structure?
Yang: There are worlds. There are three different worlds that are part of the television series, but they come together much earlier than they do in the book. Part of that is due to the demand for the medium. With television, with an eight-episode season, you need eight starts, middles, and ends. Putting them together a little earlier allows us to explore a lot more with those eight beginnings, middles and endings.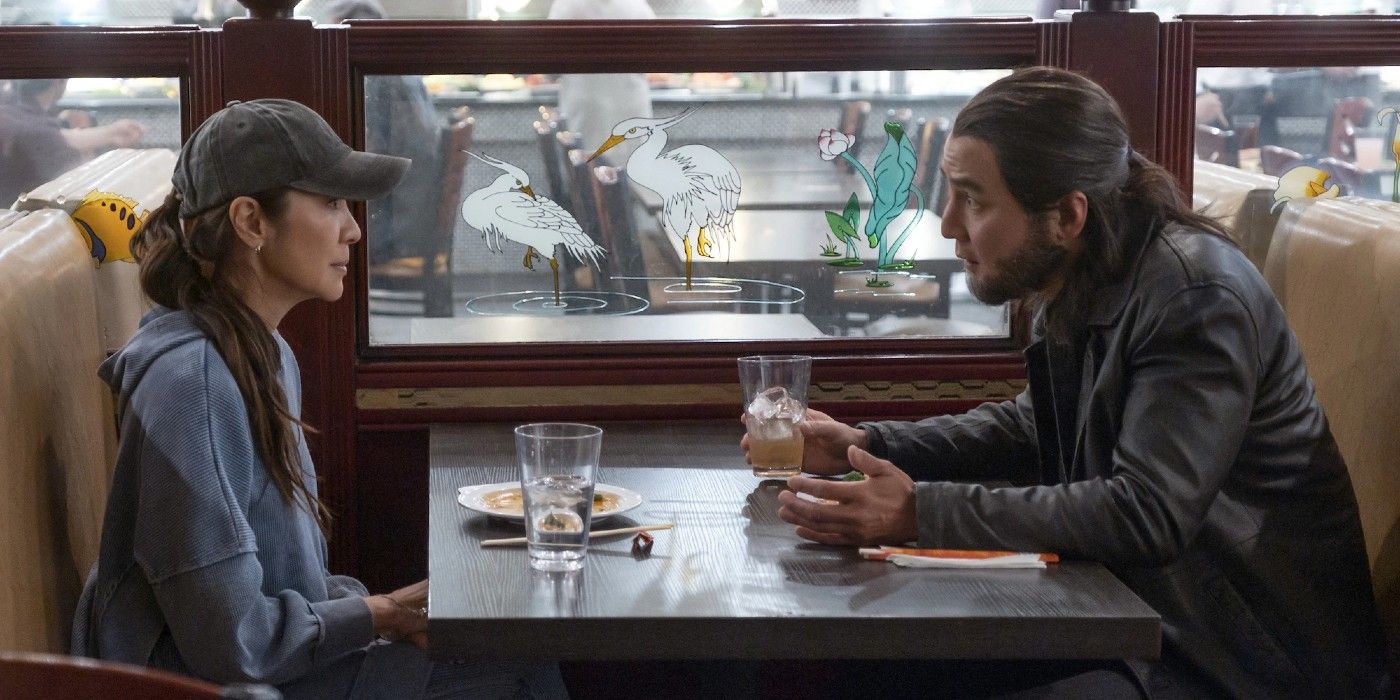 Gene, you are a huge fan of comics. What it was like to see that play coming Shang-Chi? In your wildest dreams, have you ever thought about having Simu Liu on the show?
Yang: Yes, we have considered having Simu in the show. We talked to Simu. I think it might have been a conversation about coding at one point, but Simu definitely would have been on the show, at some point. He is good friends with director Destin Daniel Cretton. He knows many of us. Knock on wood, we can take it for another season if we get one.
Yu: Shang-Chi it was astounding. It was the first film I saw in theaters after the pandemic. You're a longtime Marvel fan, right? You could have guessed Shang-Chi on the big screen? Of all the Marvel characters that have been around, I wouldn't bet any money on him, but he showed up on screen and it was an amazing experience. Partly because it was my first film since the start of the pandemic, but also partly because of the talent.
How do you think Asian representation on screen has changed since the graphic novel came out?
Yu: I am also an actor. i lived it. We are definitely making progress. I used to say that if I stacked 100 scripts on a desk and looked at them, how many roles could I play in that pile? When I started acting in 2000, maybe it was one. In a good year, you might get five as the years go by. If you were a Caucasian actor, there were five in each of those scripts, if not 10 or 20 in each of those scripts. So, the numbers weren't in your favor.
We live in a different world, quantitatively, right now, and yet, I would argue the first stage of diversity is getting more colors on the screen, getting more faces on the screen. The next phase that we're in now is what are you going to do with that platform, now that you're at it? How are you going to make these characters deeper and more interesting and more human? Now that the audience is watching, you have an opportunity to tell different stories. We're trying to be part of that next wave where the stories are a little unexpected and we're using all the tools at our disposal. If people like it Shang-Chi, and a lot of people have, they might tune into something like that. This means a lot.
American Born Chinese will stream in 2023 on Disney+.