NEW YORK, NY, Dec. 21, 2022 (GLOBE NEWSWIRE) — Recently, Nonfinite, the Web3 cryptocurrency exchange announced its launch, which indicates that the new digital connection between the Baltic Sea route and Asia reaches the first milestones.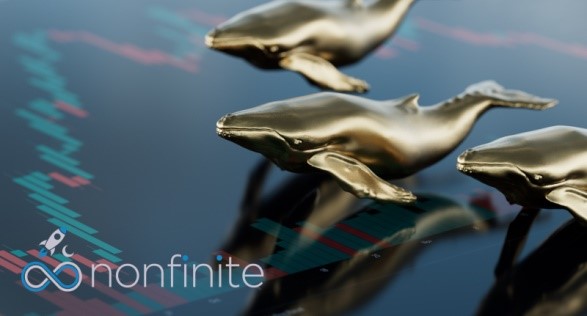 Mr. Oh Shen King (OSK), the Malaysian entrepreneur, the founder of Nonfinite Web3 Crypto Exchange and a former professional as an information security expert, has invested heavily in the backbone infrastructure of the Fin Tech and crypto industry.
OSK and its partner Kow Yoo Hah Group plan to venture and invest the first 50 million in acquiring the investment banking, traditional banking and finance related license worldwide.
The nonfinite Crypto Exchange is already present in the Baltic Sea Region, Lithuania, Poland, Bulgaria, Czech Republic, Norway and Sweden. They are ongoing for the Europe region Switzerland, UK; Asian region Australia, Japan; America region Canada, Brazil, Colombia and Peru.
OSK strongly advises people not to join any cryptocurrency exchange that is not regulated by their local authority. He believes his firm will be the most significant pipeline of transaction transfer deals with BTC over the next decade. His firm focuses on serving a high-profile clientele with big appetites, traders who engage with BTC tier 1 prices.
Some reveal his company's capabilities; The Nonfinite Web3 Crypto Exchange is also equipped with Robotic Trade's fuzzy logic algorithm to assist its high-profile clientele in making profits and mitigating losses. The most advanced hedging tool is known as Smart Coverage. Smart Coverage tools ensure that their traders fight 100% losses in unpredictable hedged situations. A very well known tool among its traders and is the most used.
OSK said, "On this platform, nothing like this happens. Even when you trade incorrectly, you still have a smart hedge to protect your investment. We don't want our users or traders to blindly trade based on rumors or propaganda manipulations. of fake news When news rumors and propaganda decide to manipulate something, like dodged currency, real market money pours into that trade and in the next two months it crashes; we do not list such currency; there are thousands of unqualified coins to pass our trial test."
He also claims that they are working very hard to filter fake news, social media manipulation attacks and influences every day; over 100,000 or sometimes nearly 800,000 "Generated" fake news has been blocked in their filtering system.
Such social media influence is powerful and affects the high-level risk mindset in trading; this is why his company equips itself with such tools to protect its users, attract users' attention and intention towards wrong execution.
To learn more about Nonfinite, visit https://nonfinite.com/.
Social links
Instagram: https://www.instagram.com/nonfinite.ex
Contact with the media
Brand: Unfinished
Email: [email protected]
Website: https://nonfinite.com
SOURCE: Not finished