Talented American entrepreneur and author, Kasdyn Click, makes his latest novel available for pre-order
January 17, 2023
Titled Saddlebrook, the author's latest work is a heartbreaking story of love and sacrifice, following the lives of two elite athletes whose careers threaten to destroy them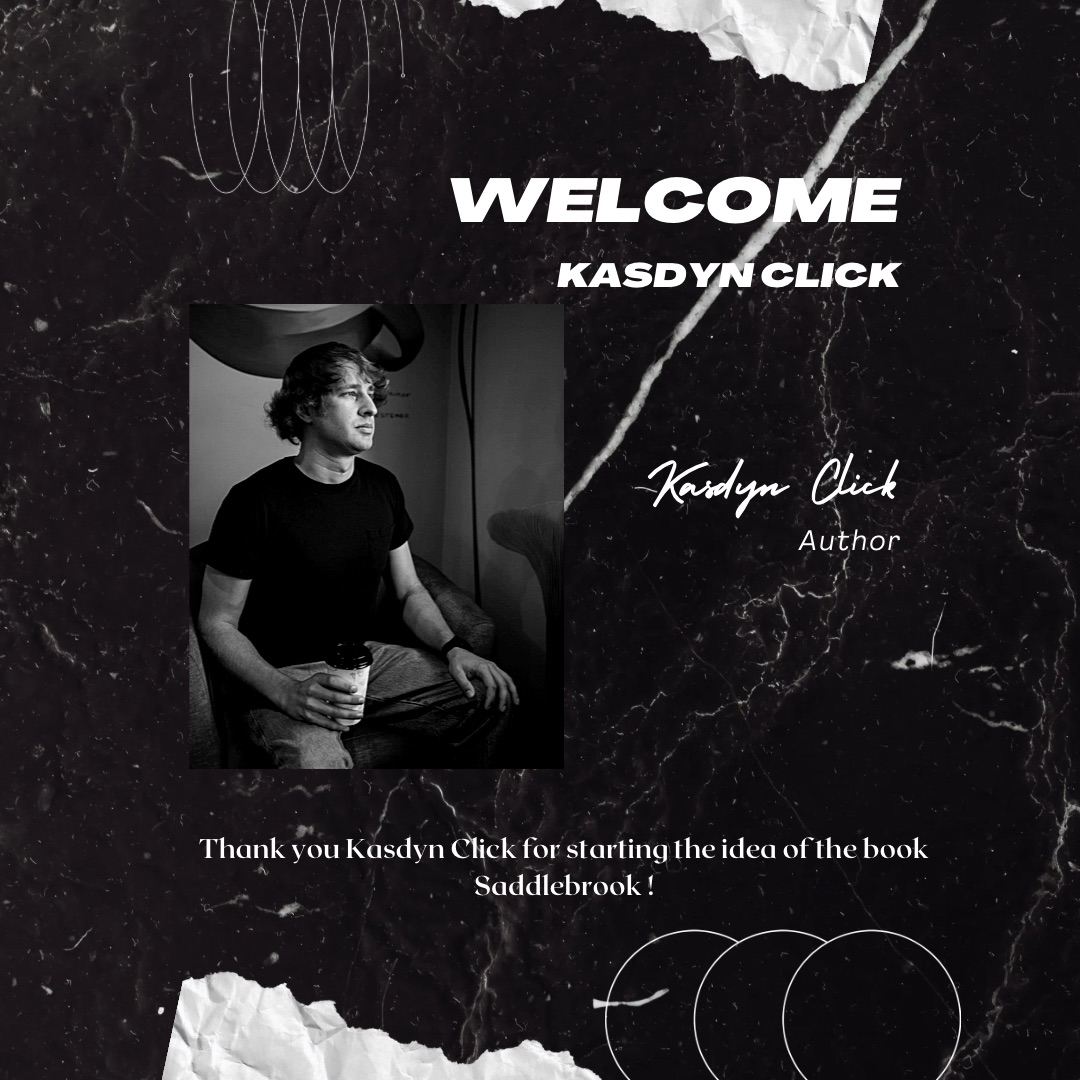 Talented American author, Kasdyn Click, is pleased to announce that his long-awaited novel is finally available for pre-order. Kasdyn, who has already written another book, is equally an accomplished entrepreneur with over a decade of entrepreneurial experience under his belt. In his latest work entitled Saddlebrook, the author takes readers on an exciting adventure, following the lives of two elite lovers as their careers try to keep them apart.
"Saddlebrook is an inspiring story of love in the face of adversity," says Kasdyn Click. "We often forget the importance of maintaining a healthy work-life balance. This book uses the story of two professional athletes at the peak of their careers to help readers reevaluate their lives and discover the cost of chasing their dreams.
Born in February 1994, Kasdyn Click released his first book in 2021 when he was just 27 years old. His first book titled After High School Guide to Success focuses on his unique experience in the business world, to help others in their pursuit of success.
While Kasdyn is gradually building his reputation as a formidable force in the world of fiction writing, the creative individual also possesses a flair for entrepreneurship, demonstrated by his ability to start and run a thriving business for nearly a decade. Through her Connecticut-based portable rental company, A1 Portable Toilet, Kasdyn helps trade show organizers and other businesses ensure proper toilet facilities whenever they host outdoor events. Notable A1 Portable customers in the past include Holy Land USA of Waterbury Connecticut, Holy Cross High School, Trinity College, Town of Canterbury, Bushnell Park Hartford and many more.
In addition to his entrepreneurial endeavors, the Post University Accountancy graduate in Waterbury, Connecticut also cares deeply about the environment and has volunteered his time and resources to various community uplifting projects. In February 2022, Kasdyn Click created a social media fundraiser for Hidden Acres Therapeutic Riding Center after sponsoring a Netra sporting event the previous year. The phenomenal entrepreneur also regularly donates to VFW CRUSADER POST 1946 Naugatuck and is a supporter of the New England Association of Chiefs of Police NEACP.
To find out more about Kasdyn Click or pre-order a copy of Saddlebrook, contact the author via the contact information below.
Contact with the media
contact person: Kasdyn Click
E-mail: Send an email
Telephone: (352) 451-6153
Address:PO Box 852
City: Naugatuck
State: CT 06770
Village: United States
Website: https://kasdynclick.com/
About The Author
Caitlin Alanson