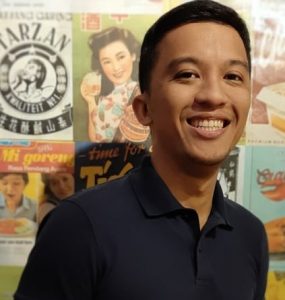 BLACK Friday, the start of the holiday shopping season, is upon us again. This time of year, retail messages of deals and discounts will rain down on consumers through the end of the year.

I take this moment as an opportunity to reflect and elaborate on how I feel about my journey thus far in communicating fashion and sustainability in a social current that is bombarded with commercial ads, retail conventions and narratives that have made the idea of "budol" a celebratory moment.

Fashion uses so many natural resources from production to consumption and generates a ton of waste along the line. Are we shopping for the end of our planet? I hope not.

In 2019, I worked with fellow Global Shaper Yana Santiago to localize a global fashion and sustainability campaign. With Yana's extensive experience in fashion social entrepreneurship, we identified so many communication opportunities to send a strong message: reinventing fashion as a force for good.

We worked with an academic partner, Philippine Women's College Davao, to spark a conversation about how fashion and the environment are closely interconnected, and how consumers, manufacturers and designers can work together to address local and global challenges.

Positive things have come out of the campaign: we've seen fashion students engage in sustainability projects for schoolwork, local sustainable fashion brands emerge into the limelight, and a small circle have understood and promoted the idea of ​​sustainable fashion.

Looking back, I understand that no matter how much buzz we made, our efforts would be small and fleeting if the conversation we started wasn't sustained.

That's when I decided to explore the idea of ​​fashion and sustainability in academia. Needless to say, this was another herculean challenge.

It took some effort to get my dissertation commission to appreciate the importance of pursuing a fashion communication that wasn't focused on retail and marketing.

Our conversation generally went like this:
So is it environmental communication? Yes but not exactly.
So is it sustainability communication? Yes, but more specific.
So is it consumer education? Yes, but it's all about fashion.
So is it marketing? No, I'm not trying to sell fashion. I'm trying to send a message!

It was difficult to search for literature that explicitly mentions that little research is being done on fashion and sustainability communication in my locality. Communication scholars, for example, tend to exercise rigidity in their understanding of communication opportunities and solutions and are quick to compartmentalize fashion as a purely marketing enterprise.

Social entrepreneurs, change makers, innovators (or whatever they like to call themselves) are supposedly contributing catalysts to this conversation. Unfortunately, some of those who focus on fashion and/or sustainability practice a lack of openness in terms of engagement and this makes their efforts very exclusive. The sustainability conversation only circulates between them; environmentalists, educators, media and communications professionals are not necessarily part of the picture.

These cases create a rift that makes it even more difficult to bring the conversation about fashion and sustainability to the public.

We are failing to communicate fashion because a louder voice is drowning out consumers with a call to shop…rather excessively. We are good at making changes to fashion but we are not good at visualizing the impact of fashion on our planet.

The biggest message out there is centered around the retail and shopping experiences that big brands and companies are spreading. The element of consumer empowerment in the context of sustainability, it seems, is often seen as a novelty best emphasized on holidays like Earth Day.

It doesn't help that greenwashing is becoming a worrying disruption that keeps telling the average consumer to buy products that are good for the planet. Reality Check: No one can shop for sustainability; the most sustainable garment is the one you already have!

At the end of it all, I wonder if the conversation about fashion and sustainability is really worth carrying on and bringing into the community consciousness when people are more fascinated by a 70% off tag than saving the planet.
Jesse Pizarro Boga is a writer who has a keen interest in media literacy, sustainability and science fiction. He likes bacon and burpees.

Post Views: 30